The Voodoo Society is the last of the old-time occult orders and teaches Voodoo, hoodoo, traditional witchcraft, rootwork, conjure, pow-wow, folk magic and sorcery in the Old New Orleans Tradition of Marie Laveau and Doctor John.
All Contents © 2008–2023 by The Voodoo Society™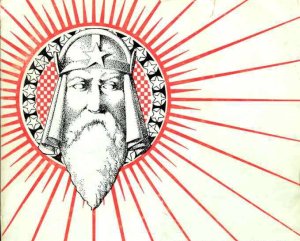 This is your invitation to join the Voodoo Society™, the only organization of its kind in the world today. The Voodoo Society is a very exclusive society reserved for the few who have the passion and dedication it takes to study the mysteries and secrets of Voodoo.
It is truly the last of the genuine old-time occult orders and one of the few in existence today that possesses the real secrets of Voodoo. Joining the Voodoo Society is your key to a new life of prosperity, love, success and happiness.
Membership in the Voodoo Society may be obtained by submitting a email applying for membership. Your email should serve as an introduction to yourself and give as much background information as possible, in particular regarding your interest in Voodoo, past spiritual experiences and aspirations.
Please tell us what attracted you to the Voodoo Society, why you wish to learn Voodoo and hoodoo, what you feel you can contribute as a Member, and what you expect to obtain by belonging to the Voodoo Society.
Be sure to include all necessary contact information: Please send name, mailing address, email, and phone number, with instructions and preferences for contacting you.
To apply for membership in the Voodoo Society, send your email to:
As a Member of the Voodoo Society, you will receive the Voodoo Society's master course to learn Voodoo and hoodoo secret teachings and initiations, leading to ordination as a recognized Voodoo Practitioner and, if it is your desire, a Voodoo and hoodoo practice of your own. The course is presented in the form of packets of lesson and practice materials, as well as personal instruction from a recognized Voodoo Master.
To cover the costs of the weekly lessons and other benefits, you are expected to pay dues towards the support of the Voodoo Society. Dues are kept to a minimum and are very reasonable. Your donation is also used to cover the costs of candles, incense, and other offerings made to the Voodoo spirits for you, for spiritual protection, financial blessings, etc.

Voodoo Society membership also includes private communications, access to an authentic Voodoo formulary and hoodoo apothecary, special offers on Voodoo supplies (many rare and unobtainable anywhere else), as well as special rights and privileges exclusive to Voodoo Society members and, if you desire, introductions to other Voodooists and admission to Voodoo Society functions.
We welcome you and look forward to you joining us as a fellow Member of the Voodoo Society!